Kalling Kingdom v0.27 Release Notes
by Scott Lee :: 2019-09-15
Alpha version 0.27 of Kalling Kingdom is now live and available this evening. It provides a few different user interface bugs since introducing the new features to allow player management of matching people to businesses more easily. This is likely the last release of the game before finally completely abolishing the Business and People panel, which has been used since the beginning of early access to allow matching people to businesses.

Since the introduction of v0.26, the Unemployed People panel now allows the player to click-and-drag icons representing new people they've landed through cash offers onto the sprites representing businesses in the town view. There was a display bug with this view with how these icons would get populated onto the Unemployed People panel: this should now be resolved and fill in with multiple unemployed people icons in the form of a linear grid.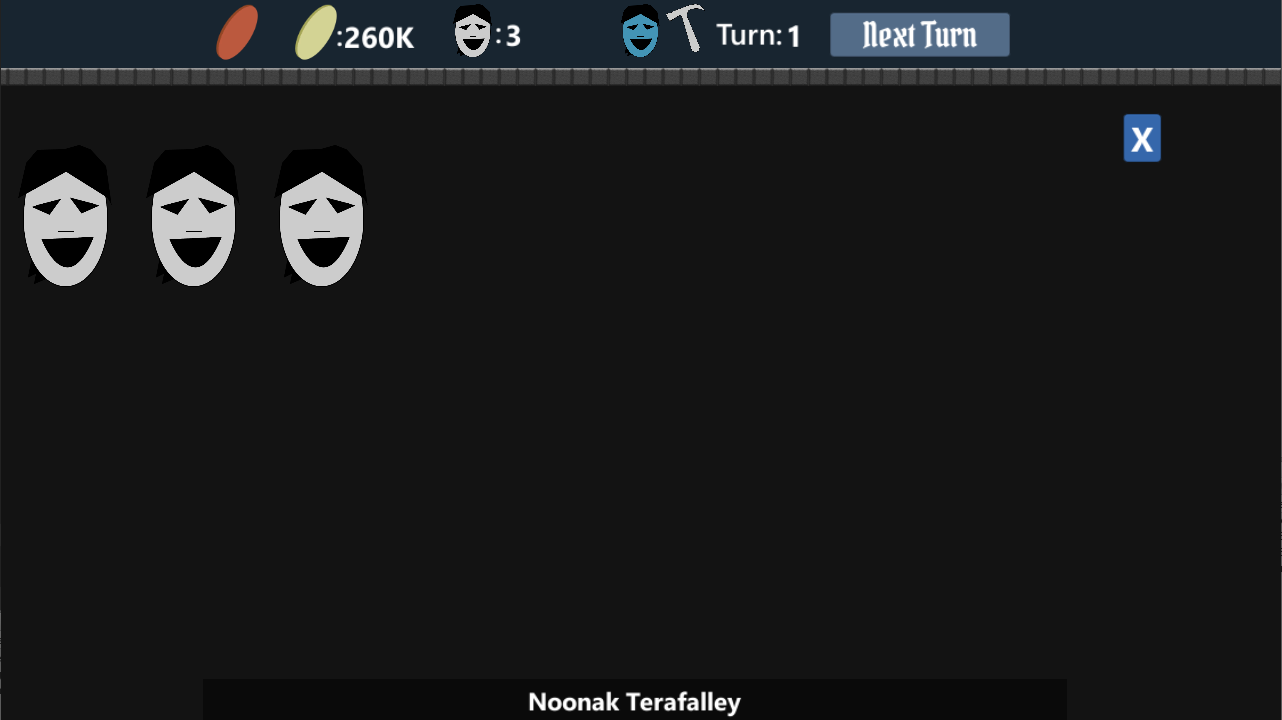 The work continues this week on completing the game before the full release date. It looks like the features coming next are:
Full removal of the Business and People panel from the game
Animation and UI indication for extending cash offers to people
Adjustments to gameplay balance for existing city events
Additional city trade agreements and wider variability in consequences to city events
Stay tuned, more on the way!