Kalling Kingdom v0.28 Release Notes
by Scott Lee :: 2019-09-21
While continuing to work on UI related bugs from the new system that was introduced recently, Kalling Kingdom v0.28 brings the first indication to the player of whether offers to available people are accepted or rejected. Text now displays on screen when clicking the offer button and then slowly fades away slowly.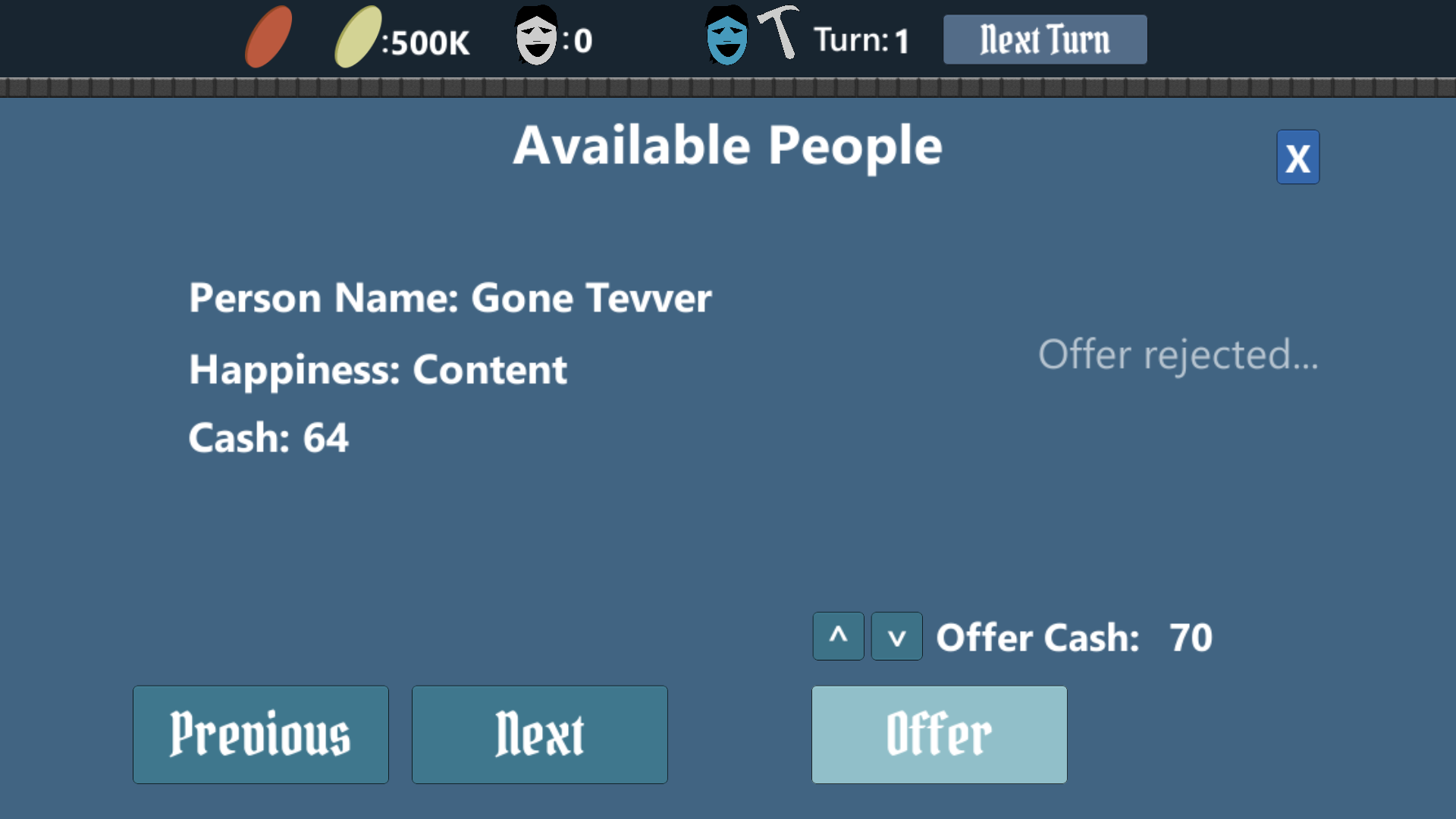 With this addition, the game is feature complete and as we have moved into full launch there is still work to be done: bugfixes are around the corner, gameplay additions and tweaks, and likely some extra features down the road.
Please report any bugs you find to support@elegacorp.com and include steps on how to produce the error along with the version of the game you were using at the time. I, Scott Lee, the sole developer, am working to fix bugs and continue progress as much as possible!
Thank you, and enjoy the game! More updates to follow.